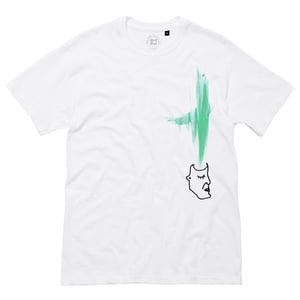 €

10.00 - On Sale
This item is a collaboration with our good friend Chrisitee.
It comes in a regular chest fit with a longer length to create a flattering shape for men and women!
Hand screen printed & very limited.
Small - 36
Medium - 38
Large - 40
Extra Large - 42
Chrisitee has been deep in the skate scene in Vienna since the early 90′s. He has an unique style inspired by some of the great skate artist legends as well as famous Austrian painters like Klimt and Schiele.
Chrisitee's instantly identifiable Characters can be seen all over Europe and in many skateshops, which has lead him to multiple collaborations with Carhartt, Nike SB, and Fettkakao Records.